Male: Sir Zodiac Cosmos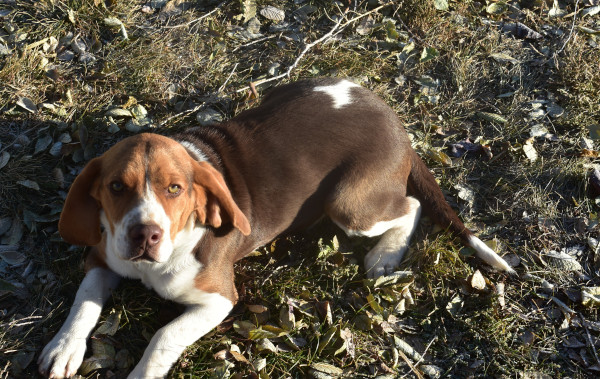 Cosmo is a purebred AKC and CKC registered beagle. You can check out his pedigree here: Cosmo Pedigree.
Cosmo is a tri-color chocolate beagle that stands around 14 inches tall. He is a more of a relaxed, easy-going type of beagle. He would much rather be scratched behind the ears then be out exploring. He is a kid friendly, perfect family dog. With those big brown eyes of his, it did not take long for Cosmo to find a place in our hearts.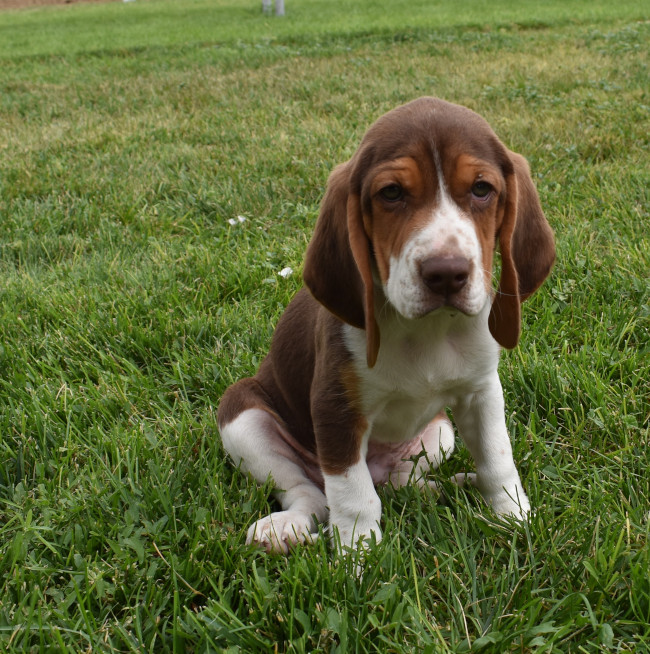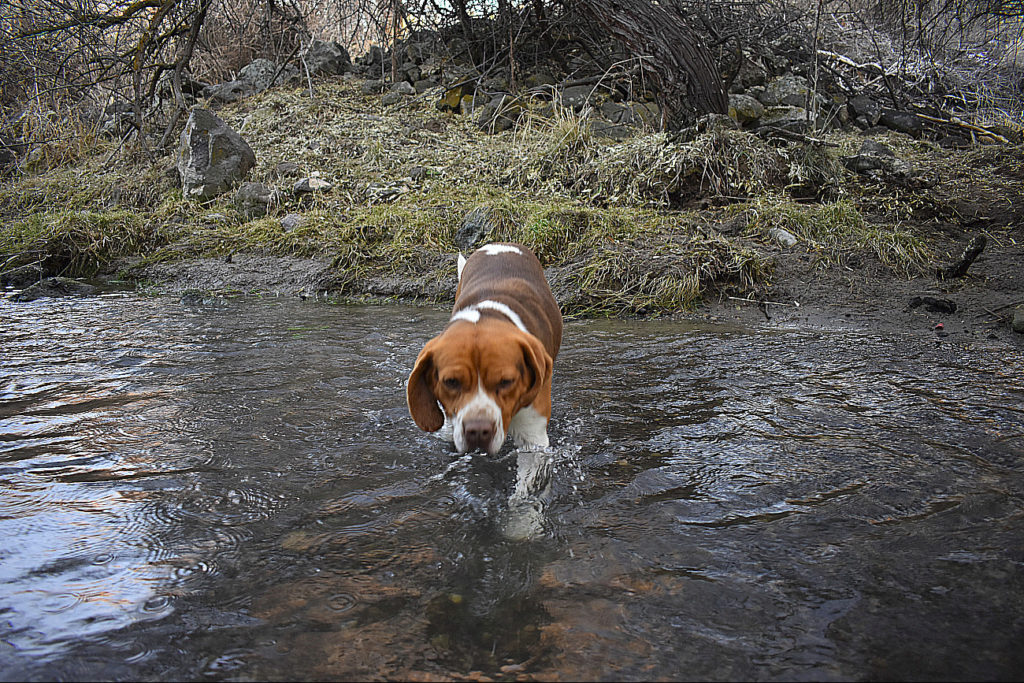 Male: Big Blue Dipper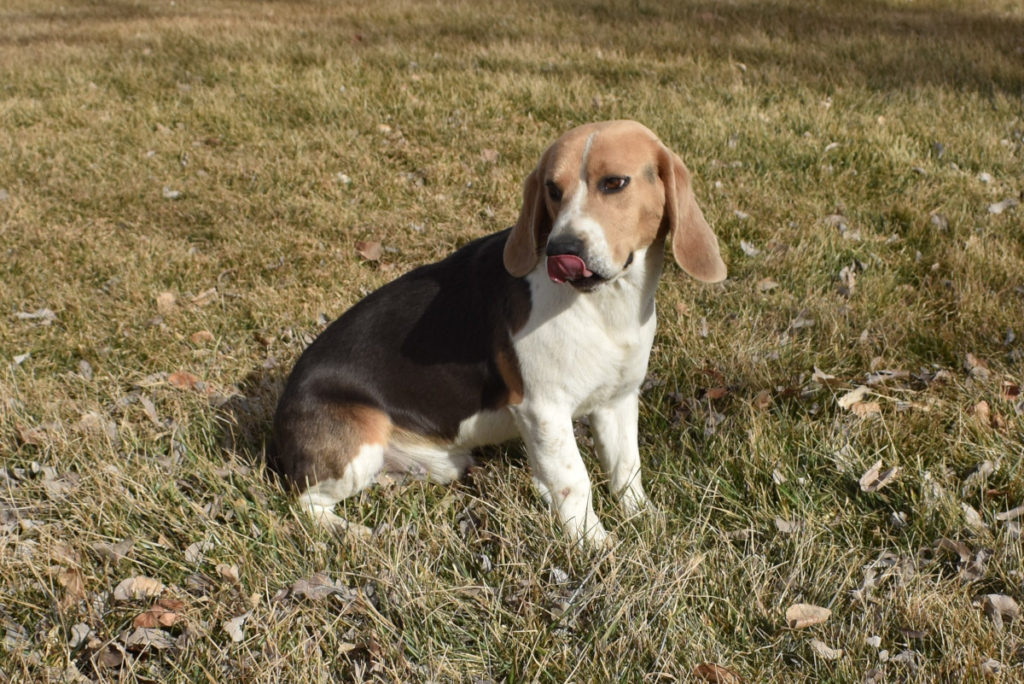 Dipper is our newest stud and we are please to have him. He is a blue/silver beagle and should start siring puppies in 2023.
You can view is Pedigree at: https://jacobsonkennel.com/pedigree/big-blue-dipper/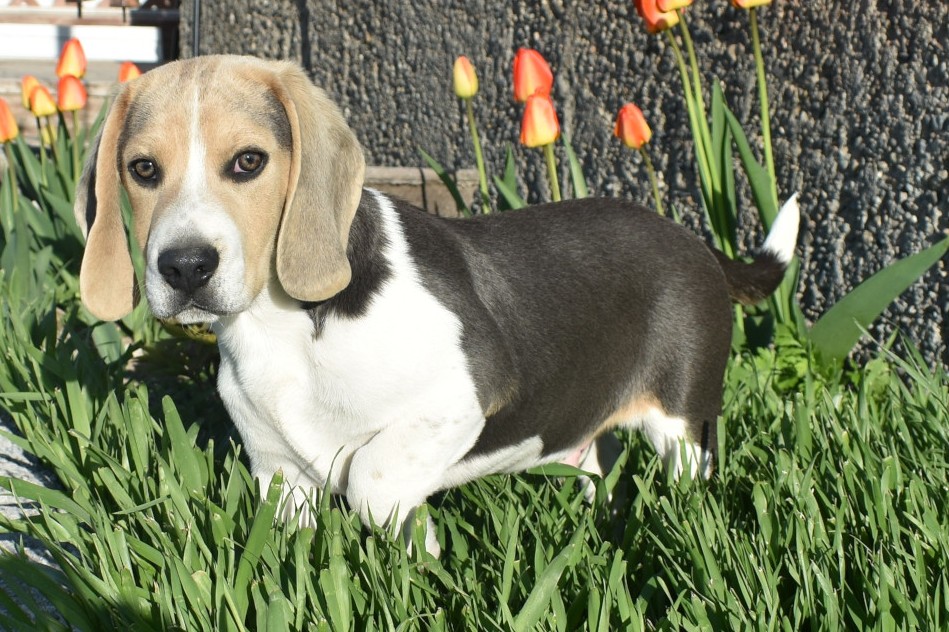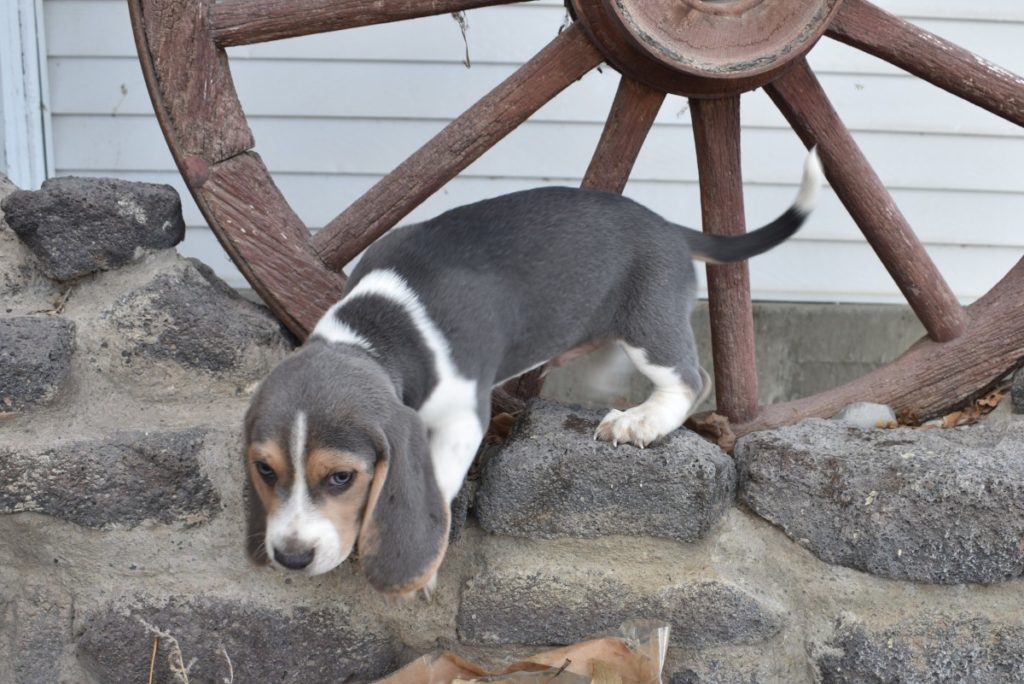 Female: Little Nova Twilight (Retired)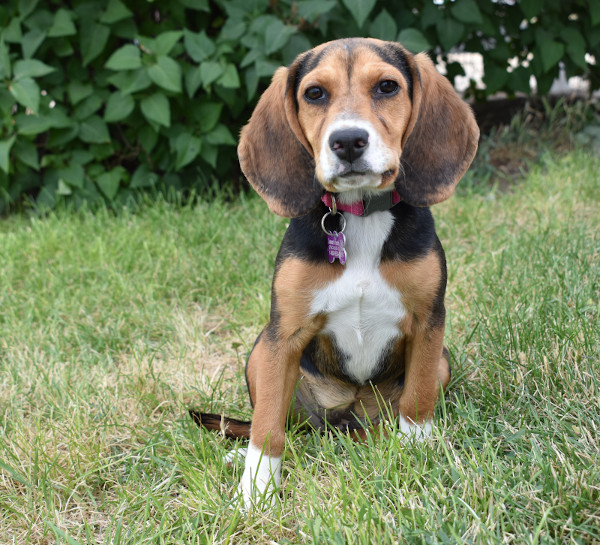 Little Nova, is a purebred CKC and UKC registered beagle. You can check out her pedigree here: Nova Pedigree. She comes from a line of well breed hunting dogs. Her great granddad is TopNotch Pop a Top. In 2014 Top won the National grand champion and overall champion in Coshocton for the UKC kennel. His father TopNotch Sky King, was the 2008 Missouri champion. He also qualified for the Worlds 4 times. And also his father, Sundown Mark V's King, was the UKC world Hunting Beagle Champion.
Nova acts like she comes from a line of champions. She loves the chase and the hunt. Her noise is always on the ground, and once she catches a scent she stays with it.
She is quick, agile, and very intelligent. She does not stand around long, even for a head scratch. I believe she is afraid that if she stand around for to long, that life will simple pass her by.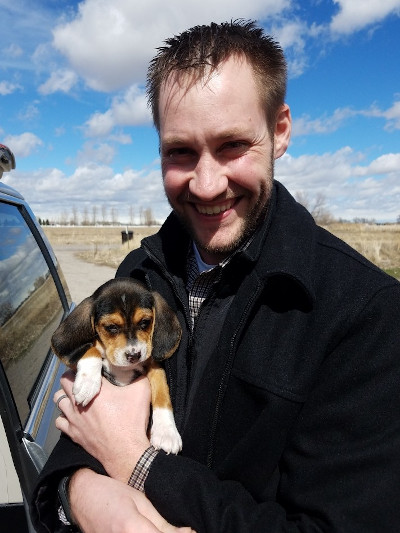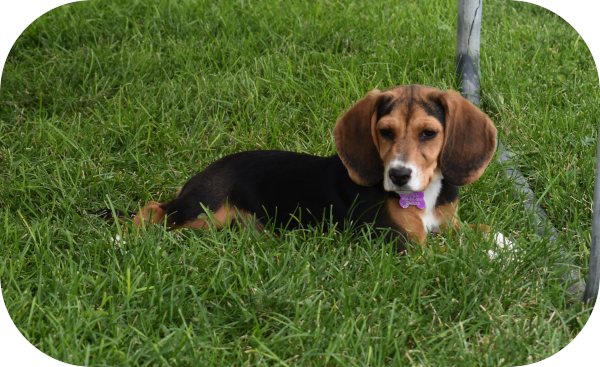 Female: Jacobson Lovely Luna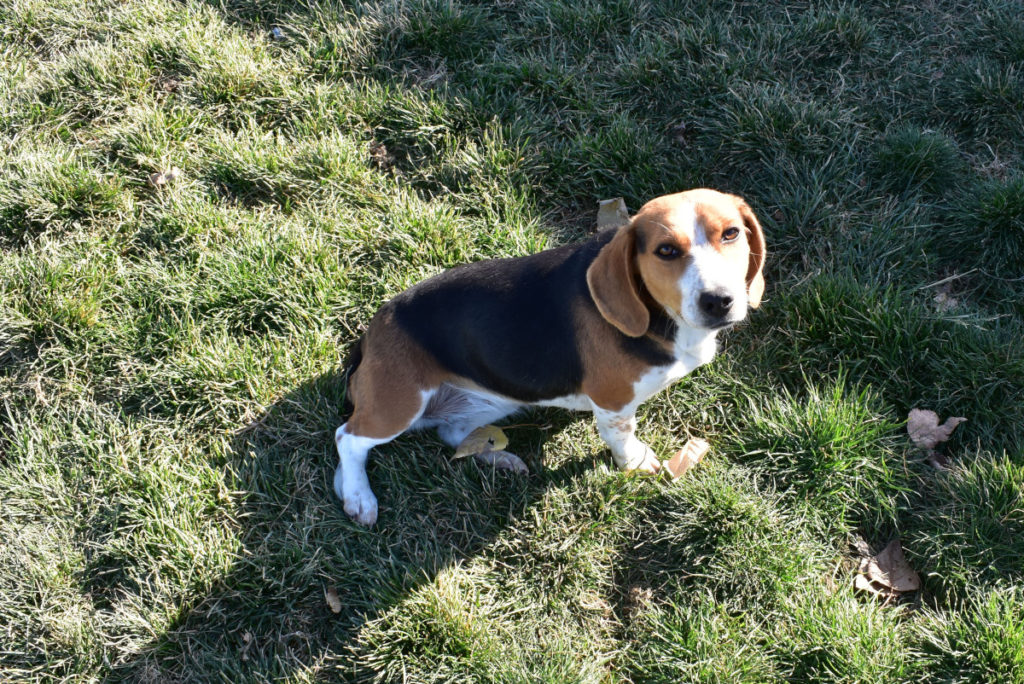 Luna is an AKC registered beagle that we acquired from Utah. Feel free to check out her pedigree here: Luna's Pedigree.
She is a little bundle of joy, who loves people. She loves to go on hikes and play with the other dogs.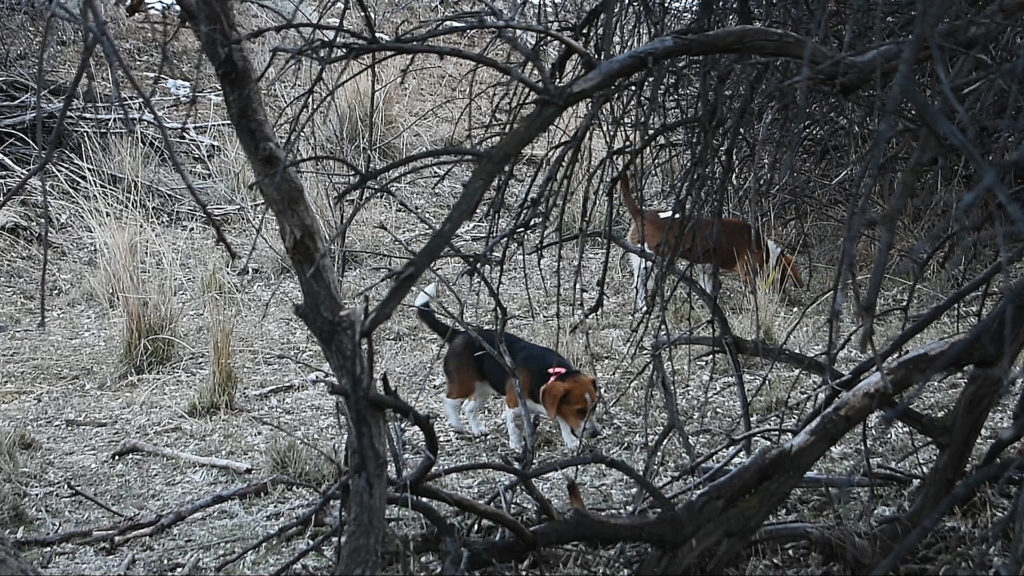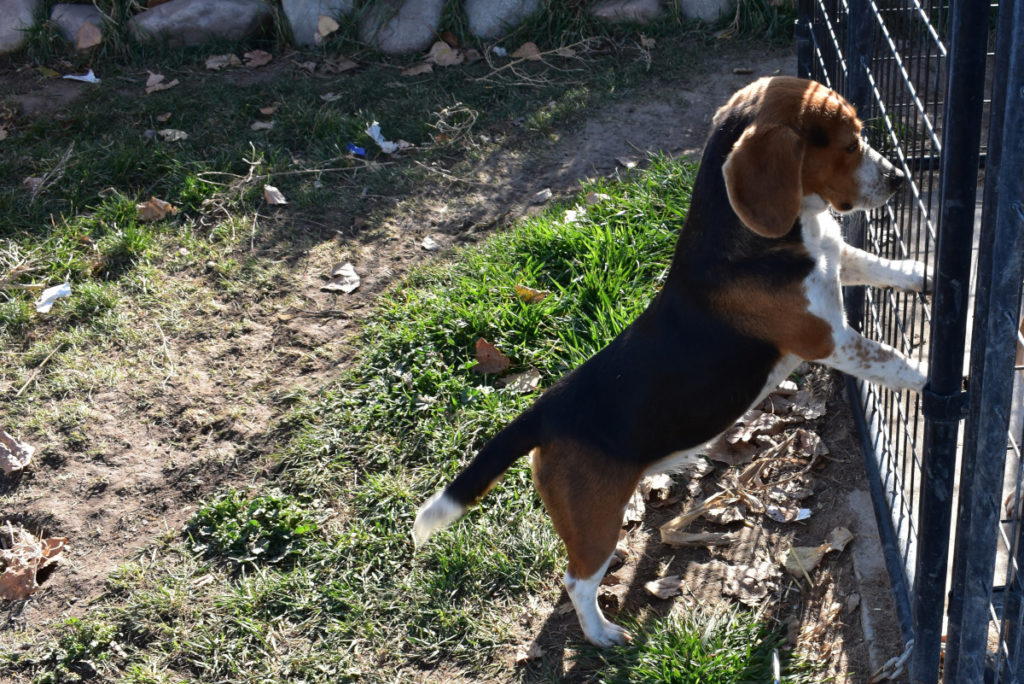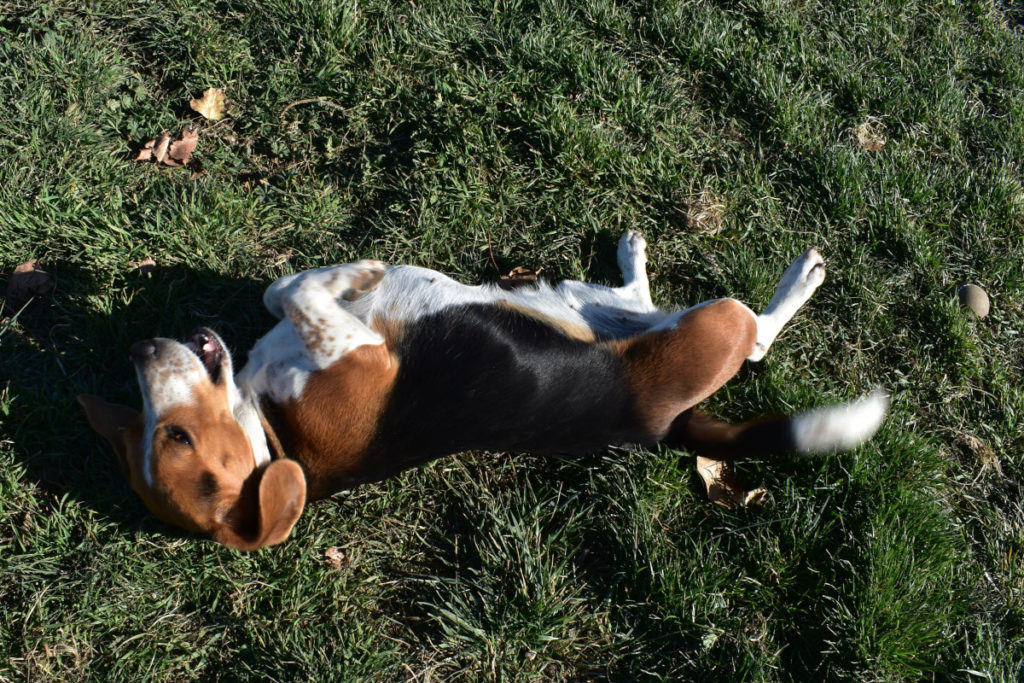 I am quite please with her personality. She has a calm nature about her and loves a good belly rub.
Female: Mini Miss GaLexy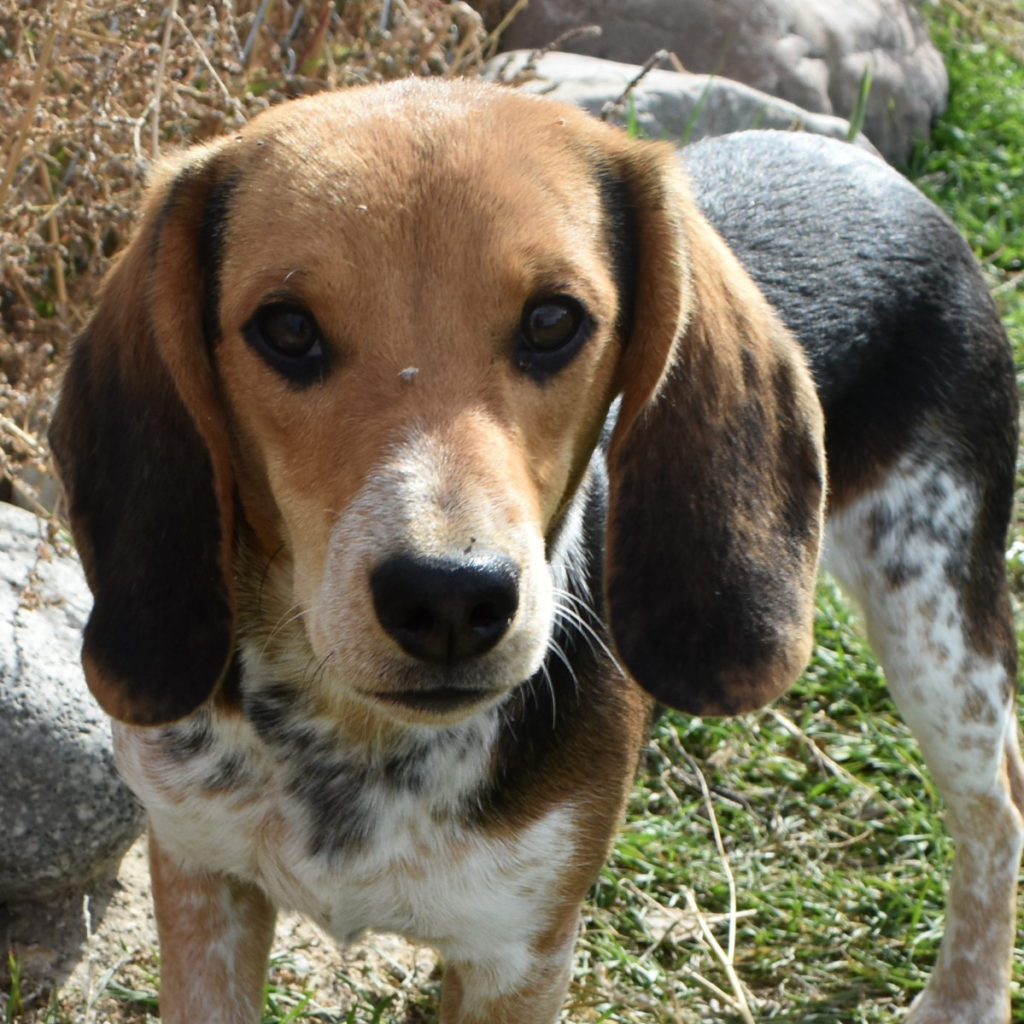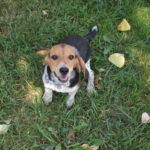 GaLexy is a blue ticked Beagle that came to us from Missouri. She has a very playful personality and loves to sit on your lap.
She also loves to chase cats and will leap off of your lap if she smell a cat near by. Feel free to check out her pedigree: Mini Miss GaLexy.